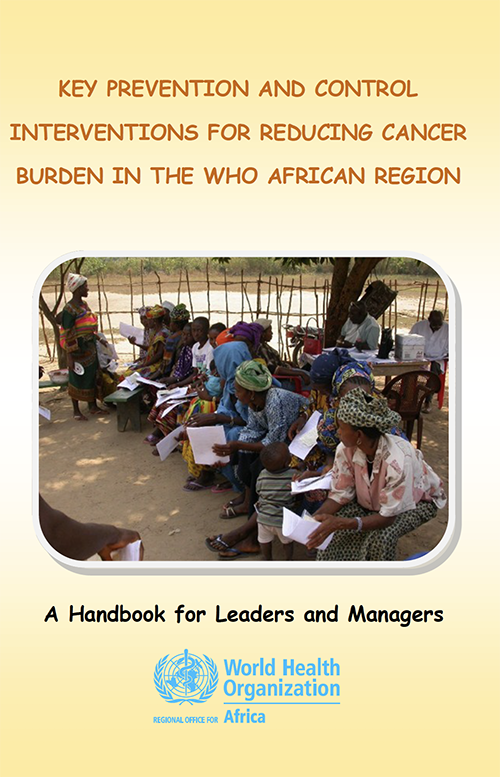 Key prevention and control interventions for reducing cancer burden in the WHO African Region
Cancer prevention and control involves the public health action designed to reduce cancer incidence and mortality and improve the quality of life of patients, through the systematic implementation of evidence-based strategies for prevention, early detection, diagnosis, treatment and palliative care.
The aim of this publication is to strengthen and accelerate the translation of cancer control knowledge into public health action. It can also serve as an advocacy and practical tool that helps policy-makers and programme managers to acquire advice on key interventions in cancer control.