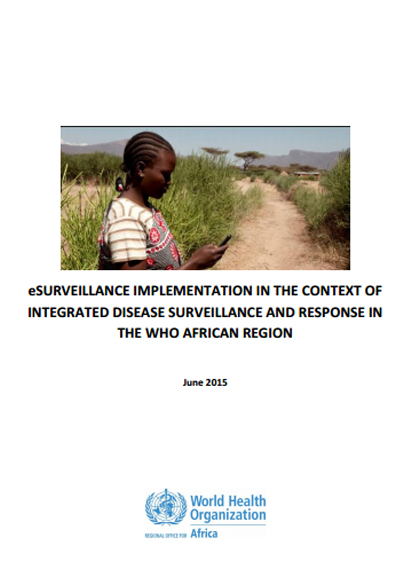 eSurveillance implementation in the context of Integrated Disease Surveillance and Response in the WHO African Region
This newsletter highlights:
- The benefits of eSurveillance.
- How eSurveillance strengthens health systems.
- The establishment of structures to support eSurveillance.
- Steps for establishing eSurveillance in the context of IDSR at the country level.
eSurveillance is the use of electronic systems to facilitate public health surveillance functions of prevention, prediction, detection and response for any acute public health event. The eSurveillance newsletter facilitates maximum return on partnerships and calls for efforts from partners, governments and non-state actors within countries to engage with each other.
eSurveillance can facilitate the work of every staff member in a health system but the main target is data management personnel at all levels, supervisory and disease specific programme personnel at intermediate levels, and decision makers at national levels.
This newsletter highlights
The benefits of eSurveillance
How eSurveillance strengthens health systems
The establishment of structures to support eSurveillance
Steps for establishing eSurveillance in the context of IDSR at the country level