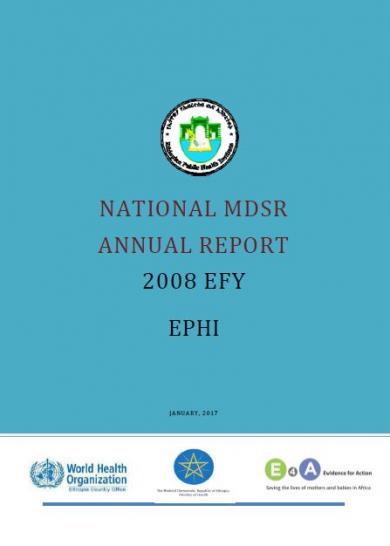 Ethiopia - National Maternal Death Surveillance and Response System Annual Report 2008 EFY
This is the second Ethiopian national Maternal Death Surveillance and Response (MDSR) report, providing analysis and interpretation of data reported for maternal deaths occurring in the Ethiopian fiscal year (EFY) 2008.
In the first 3-5 years of a national MDSR system the data will reflect the fact that implementation of the system is still being established and strengthened. In 2008, reporting increased and expanded, and the balance between community and facility reports changed from previous years. For these reasons, it is too early to start comparing MDSR data from year to year. This 2008 annual report should be considered a stand-alone document, reflecting the data received and leading to key recommendations based on the evidence. In future years, however, these annual reports will be used to track changes in patterns and trends of maternal mortality over time.