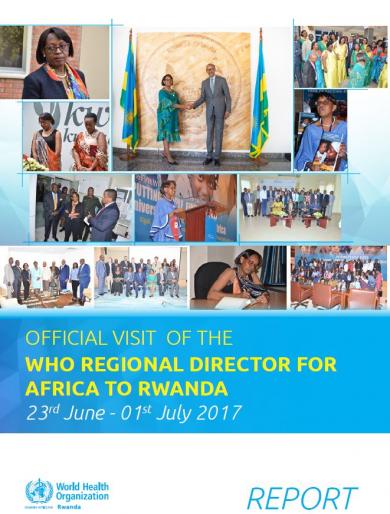 Official visit of the WHO Regional Director for Africa to Rwanda
WHO Regional Director for Africa, Dr Matshidiso Moeti undertook her first official visit to Rwanda since assuming office as the WHO Regional Director for Africa in 2015 from Monday 26th to Friday 30th June 2017.
Rwanda has demonstrated that good leadership, governance and commitment can transform into stability, meaningful economic growth and development, peace and hope in Africa.

The country has made great strides in the health and social welfare of its people and has become a model for other African countries.The official visit also included presiding over the first WHO Africa Health Forum which was co-hosted by WHO and the Government of Rwanda on 27th and 28th June 2017.