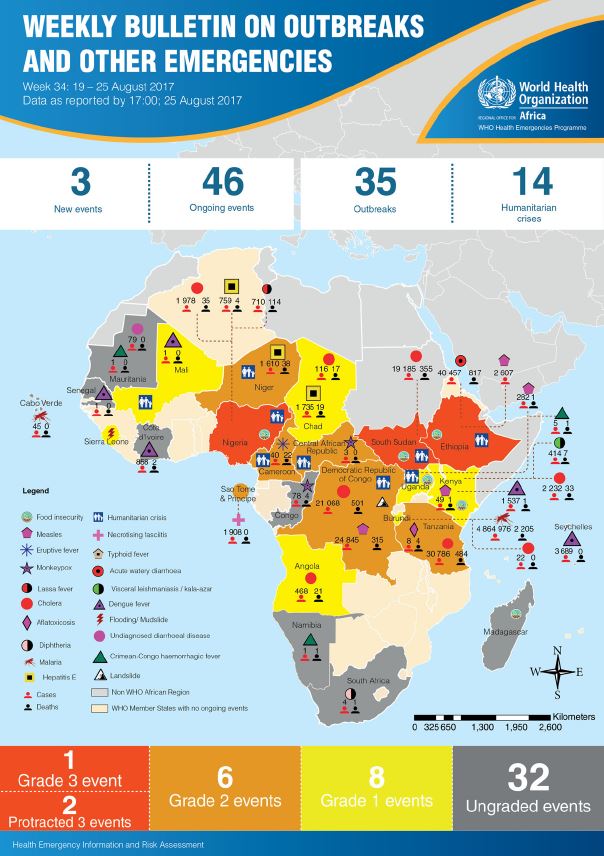 Outbreaks emergencies updates - Week 34: 19 - 25 August 2017
This weekly bulletin focuses on selected acute public health emergencies occurring in the WHO African Region. The WHO Health Emergencies Programme is currently monitoring 49 events in the region. This week, three new events have been reported: Crimean-Congo haemorrhagic fever (CCHF) in Mauritania and cholera in Burundi and Chad. This week's edition also covers key ongoing events, including:
Cholera in Kenya • Hepatitis E in Niger
Floods/mudslide in Sierra Leone
Humanitarian crisis in South Sudan.