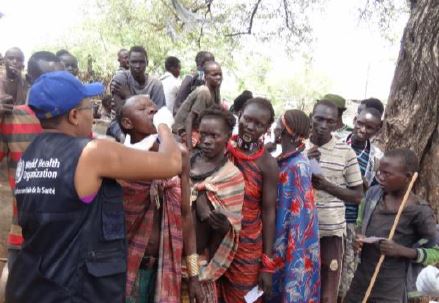 WHO'S areas of focus in South Sudan 2016 - 2017
The World Health Organization provides leadership on critical health issues and technical support to the Ministry of Health of South Sudan and partners to achieve the overarching goal of promoting and protecting the health status of the people of South Sudan, as outlined in the 12th General Program of Work (GPW).
In 2016, WHO Country Office in South Sudan underwent an accelerated reform, using the WHO Transformation Agenda in the African Region as the guiding vision. The reform led to an enhanced country office capacity in terms of human resources, technical expertise and development of pro-results values. The Transformation Agenda of WHO focuses on pro-result values, smart technical focus, effective communications and partnerships and responsive strategic operations.